SHE BUSINESS UK – UPCOMING EVENTS
Back soon…..we're currently planning lots of exciting activity for 2020, why not join the mailing list below for the latest news about our events.
Don't forget to check out our calendar for our monthly Women In Business Network meetings
WOMEN IN BUSINESS SUMMIT 2019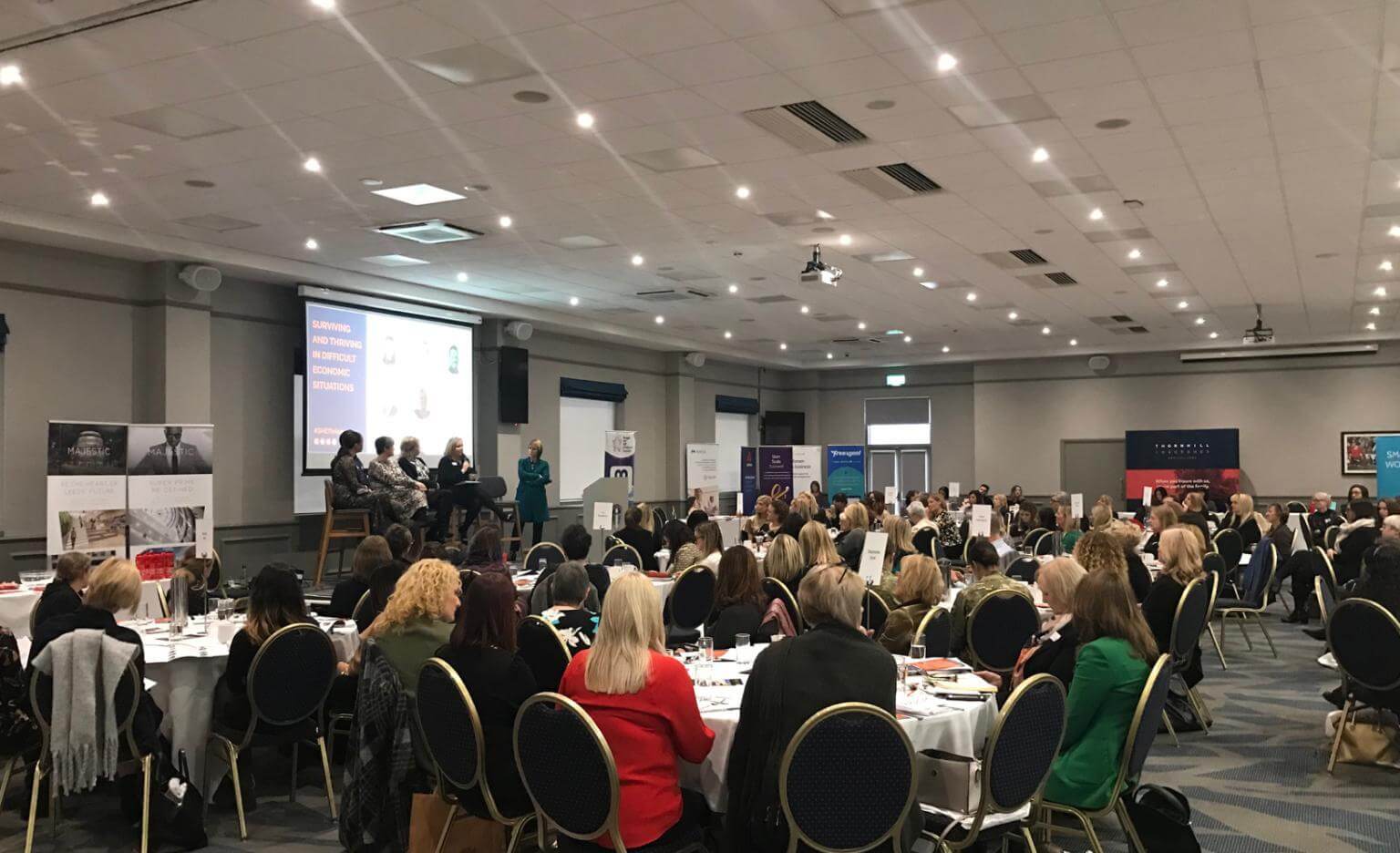 21.11.19 | ABOUT THIS EVENT
The Women in Business Summit, which takes place on 21 November at Leeds United, will hear from TV/Radio Host & Public Speaker, Stephanie Hirst; CEO of the Piece Hall Trust, Nicky Chance-Thompson; Managing Director of Twinkles Nurseries, Jill Johnson; and Head of Enterprise & Community Finance, Natwest Bank, Julie Baker plus others. The Summit has become the key event for female leaders and business women since its inception four years ago and celebrates the success of women across all sectors and professions and the drivers that power them on.
Sophie Jones from Channel 4 will address the many benefits that the region offers and the reasons Channel 4 decided to move its headquarters to Leeds.  Sophie, who is Head of Corporate Relations at the station, sits on Channel 4's Diversity Task Force and is keen to support female business leaders in the county where the new headquarters sit.
Founder, Paula Grizzard said: "The role of business in an ever-changing landscape is evolving rapidly. The demise of the traditional high-street in favour of online shopping, the power of digital transformation and uncertain business and political environment makes the need to survive but also thrive an imperative.
"Our panel of speakers will share how their businesses are staying one step ahead in the survival game and what steps they take to gain a competitive edge against increasing competition."
The aim of the event is to inspire by sharing the experiences of senior women, showcase local businesses at the exhibition, take part in two fun and informative workshops, network and enjoy a fabulous two-course sit-down lunch and a glass of fizz.
Paula Grizzard added: "If you are a woman in business, come and meet both national and international brands such as Charlotte Tilbury, Morrisons, Channel 4, Nat West and Accenture, as well as local businesses and charities who have great stories to tell and tips to take away."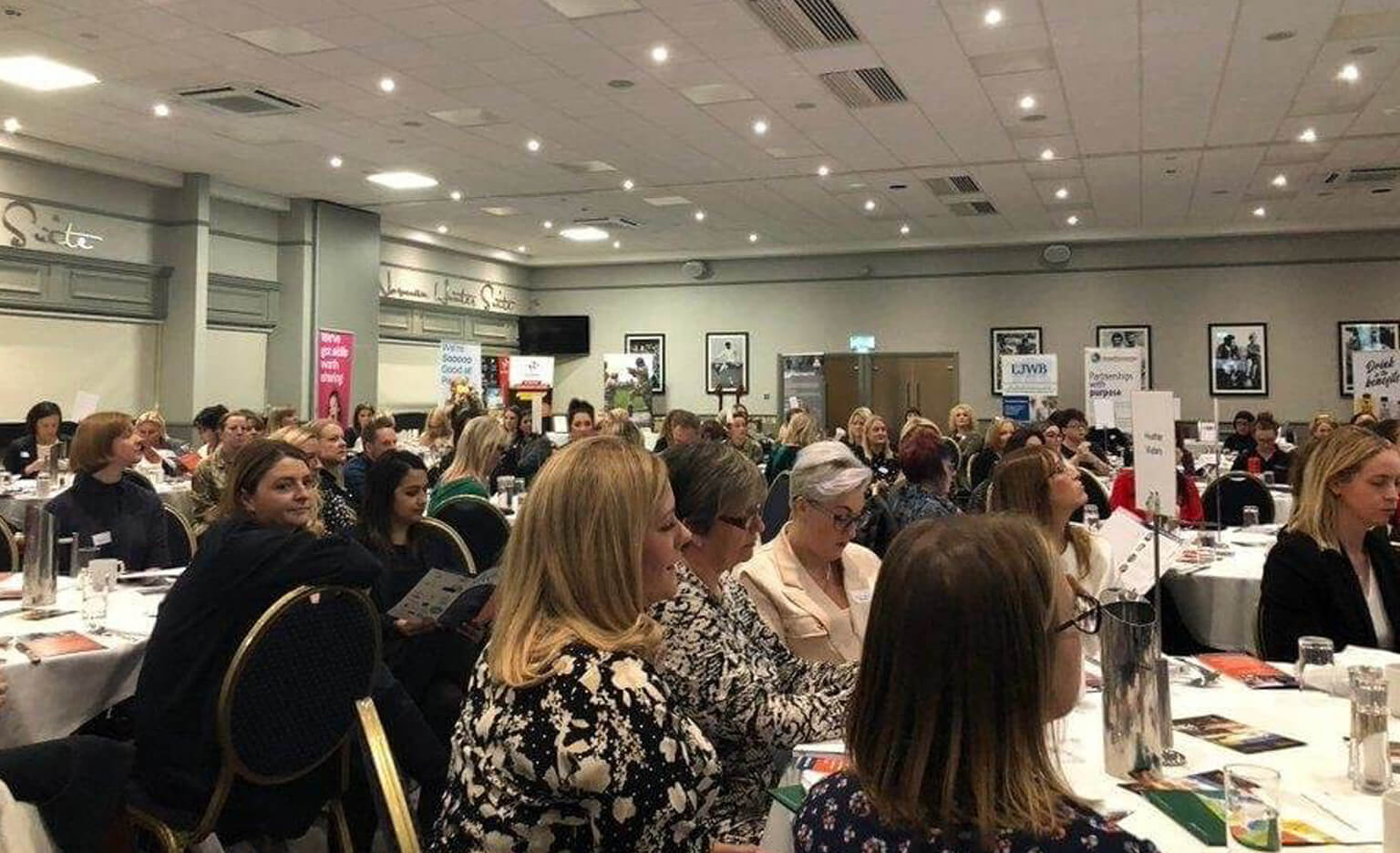 WHAT DELEGATES SAID
Rachel Middleton – Business Growth Enabler, Natwest
A brilliant event today at Elland Road for the WIBN summit. Huge thanks to Paula Grizzard and team for organising! Great to see both new and familiar faces. It was also inspiring to hear from all the amazing panelist's including our very own Heather Waters discussing the hashtag#RoseReview and how hashtag#NatWest are supporting hashtag#FemaleEntrepreneurs
Fiona Ibbetson – Get Ahead VA
What a fabulous event today with She Business and Paula Grizzard a huge congratulations to you and the team for a fantastic day! A great workshop first thing from Nicki Campbell on well-being and the balance of body and mind. Two superb panels with amazing guest speakers focussing on the theme of the day Thriving!
Gemma Young – Henshaws
Brilliant day spent with a room full of talented and inspiring women at today's She Business Women in Business Summit at Leeds United Football Club. A brilliant Wake Up To Wellbeing workshop with Nicki Campbell followed by two incredible panels of speakers spanning a wealth of industries and sharing powerful stories! Brilliant to hear from some incredible individuals. Thanks to all the organisers at Women In Business Network (WIBN) and to all the brilliant people I had the pleasure of meeting that make a huge difference to this world every day!
Nikki Foster – Spike SEO & PPC Agency
Enlightening day hearing some amazing speakers at the Women in Business Summit hashtag#SHEThrives The stand out message for me: providing a culture where people feel empowered to talk about what is going on in their life means that you understand their needs; leading to better productivity and a happier workforce.
Sophie Telford – SBT Marketing
What an amazing day yesterday at @WIBNYorkshire, met some great people and learnt a lot from all the amazing speakers… definitely food for thought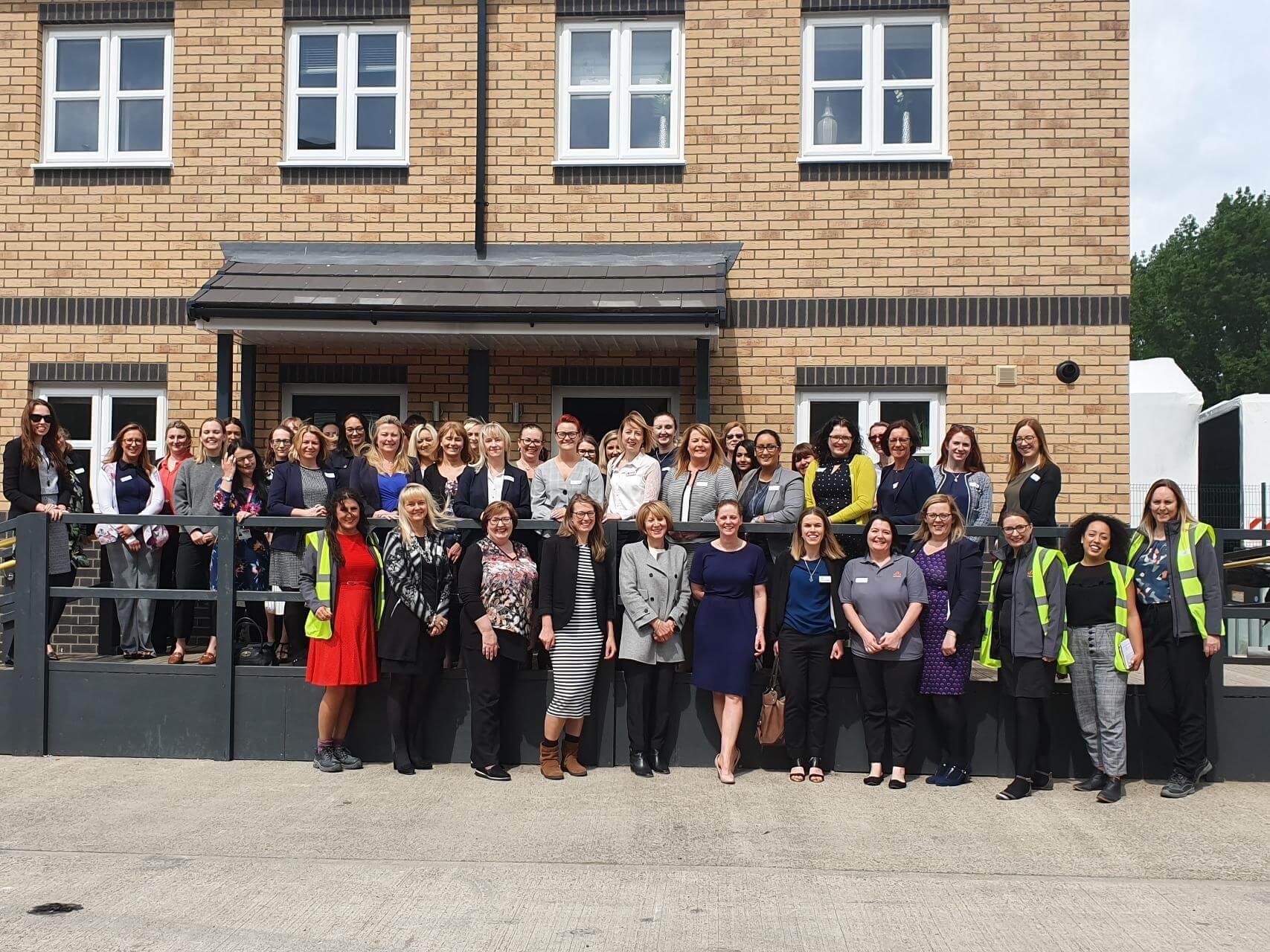 23.05.19 | ABOUT THIS EVENT
Recent Government reports have indicated that the Government's target of building 300,000 new homes to 2020 will not be met without modular building. A suggestion from a recent House of Lords debate said that pressure should be put on social housing bodies to stipulate the use of off-site manufacturing and for greater understanding more generally of the speed and efficiency of precision – engineered offsite homes. Women in Property sponsor, Ilke Homes with their factory in Knaresborough is part of the drive to design and build modular homes which are attractive, affordable and high quality.
Ilke can install up to six homes per day, delivering in less than half the time of traditionally built houses. With their partners, Ilke Homes have a goal of delivering 2,000 precision built homes a year within two years to help tackle the UK's chronic housing crisis.
Women in Property offers the chance for professionals to experience the future of housebuilding and understand about its financing .The UK construction industry is facing significant skills shortages.
Builders of modular homes are not reliant on hard to find construction skills, you will visit the factory which has an ambition to create over 800 new manufacturing jobs, be presented with a clear picture of the opportunities within the current housing market, and of course network with other professionals from across the property sector.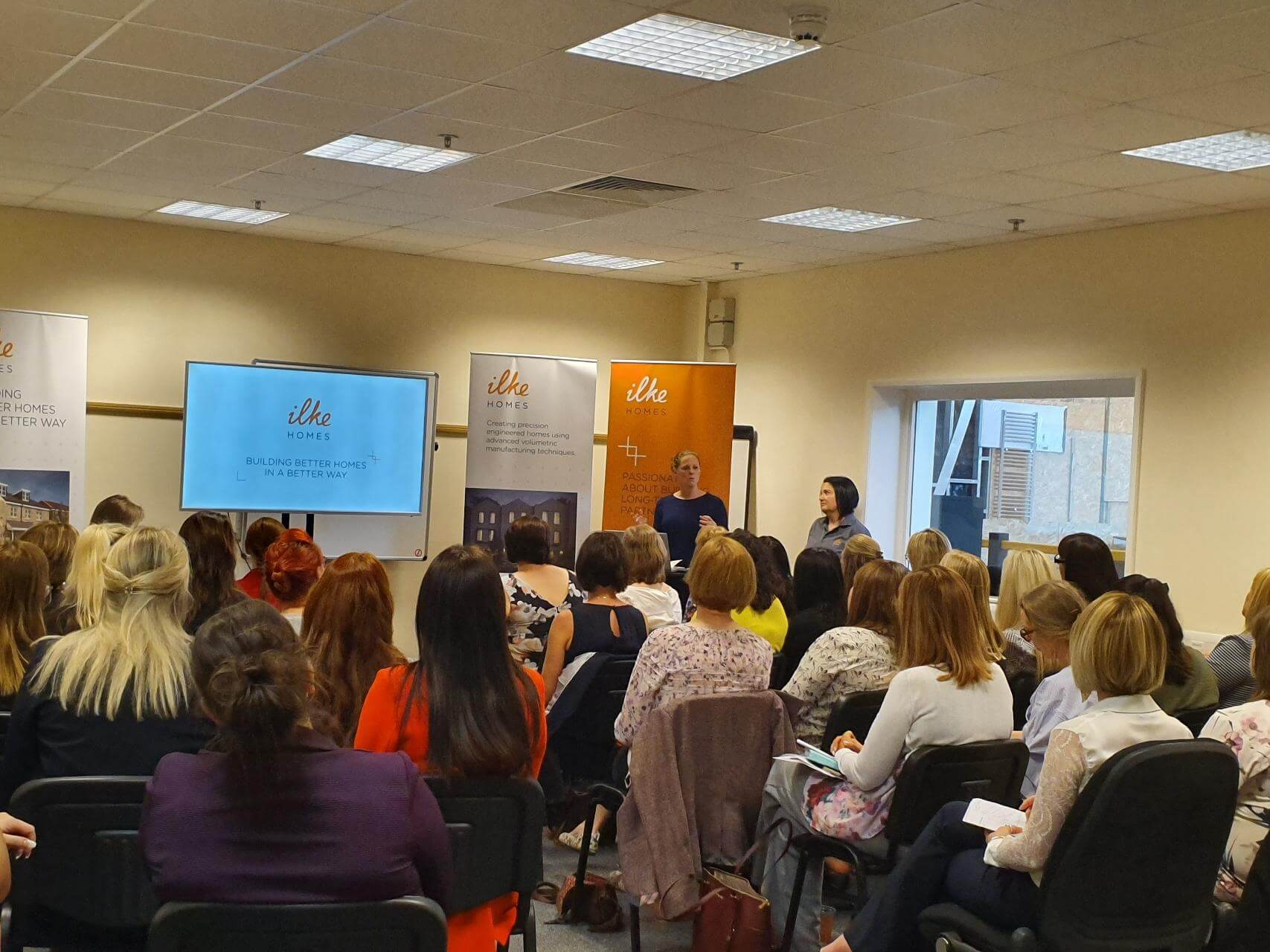 WHAT DELEGATES SAID
Gemma Young
Major Relationship Fundraiser at Henshaws
I was absolutely blown away last week at the WIBN Women In Property event hosted by Paula Grizzard at ilke Homes. Such a forward thinking and friendly company, and huge thanks to Helen Fitton, Lisa Avins and Dr. Claire Handby for their brilliant presentations. Ilke's vision is to be producing 3,000 homes a year with a team of 800 dedicated staff and I for one will be keeping a close eye on their journey and plans. Such a welcoming and lovely place! Thanks for having us.
Sophie Clague
Solicitor at Chadwick Lawrence
A great event yesterday #womeninbusiness Ilke Homes with Dr Claire Handby from the CIOB. The tour around the factory was very interesting. Our tour guide knew the business and product inside and out. Very informative. Looking forward to watching this company and the future of the housing market growing and changing.
Sherrelle Blackwell
Acclaimed Security; Manned Guarding, Mobile Patrols, CCTV Monitoring, Key Holding & Alarm Response throughout Yorkshire
Wow… absolutely blown away this morning at the WIBN Women In Property event hosted by @Paula Grizzard this morning, held at ilke Homes.A fantastic speech by Dr. Claire Handby on the construction industry and the growth of the northern economy; very informative. We then had a speech from Helen Fitton and some of her team followed by a factory tour. What a fantastic experience!
WOMEN IN HR / RECRUITMENT & COACHING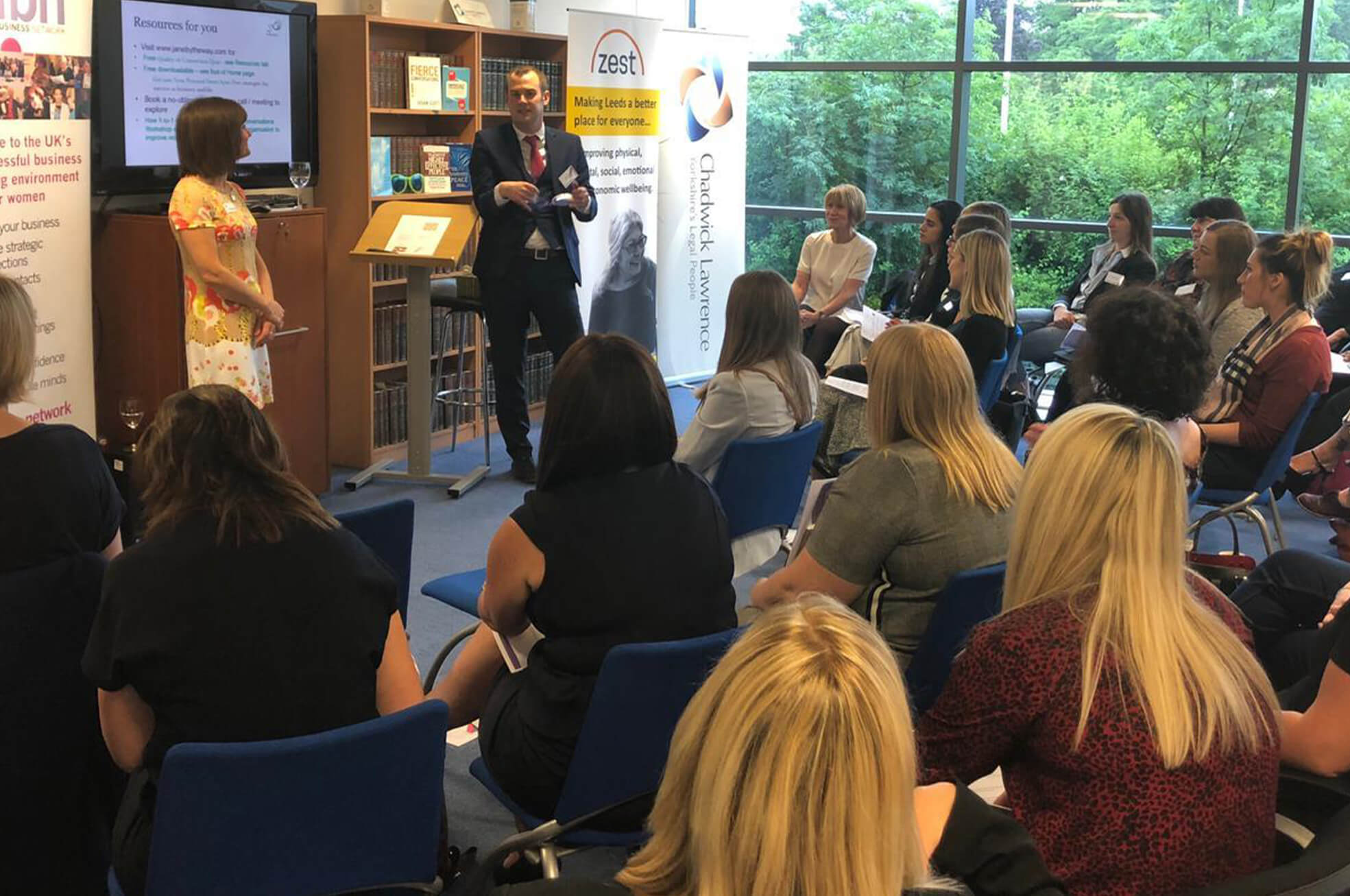 25.06.19 | ABOUT THIS EVENT
Women In Business Network Yorkshire brings you the next in our sector specific events, hosted by the Employment team at Chadwick Lawrence. As well as lots of opportunity to network with like minded business women, you will hear from two speakers focussing on different aspects of Employment.
Our hosts Chadwick Lawrence will be giving their view on the possible impact of Brexit on employment law when we finally leave the EU. Questions that will be explored include;
What will change around discrimination, working time regulations, health and safety & parental leave rights, which were so heavily shaped during the time the UK has been part of the EU
Will the UK Government feel obliged to repeal or change laws that have been unpopular with employers, possibly irking the wrath of Trade Unions and of course what about Immigration?
What are likely changes that will affect who we can recruit from outside the UK and what checks will need to be made?
Will there be immediate skills shortages and if so, what should be done to ensure business continues to deliver?
Our guest presenter Jane Bytheway will then present her tips and tools to manage challenging conversations – how to handle them, and how to find the gifts that lie within.
Have you ever:
Steered clear of someone in order to avoid saying something you'll regret?
Put off a conversation that needs to be had?
Wasted time and energy stewing over a conversation and how to have it?
In a lively and thought-provoking session Jane Bytheway will share tips on the art of challenging conversations – and how to discover the gifts that are revealed when you find the courage to have them.
This event is for anyone working, consulting and advising in this arena. Hear from Employment Law experts, gain top tips of how to deal with any conflict at work, enjoy light refreshments and of course network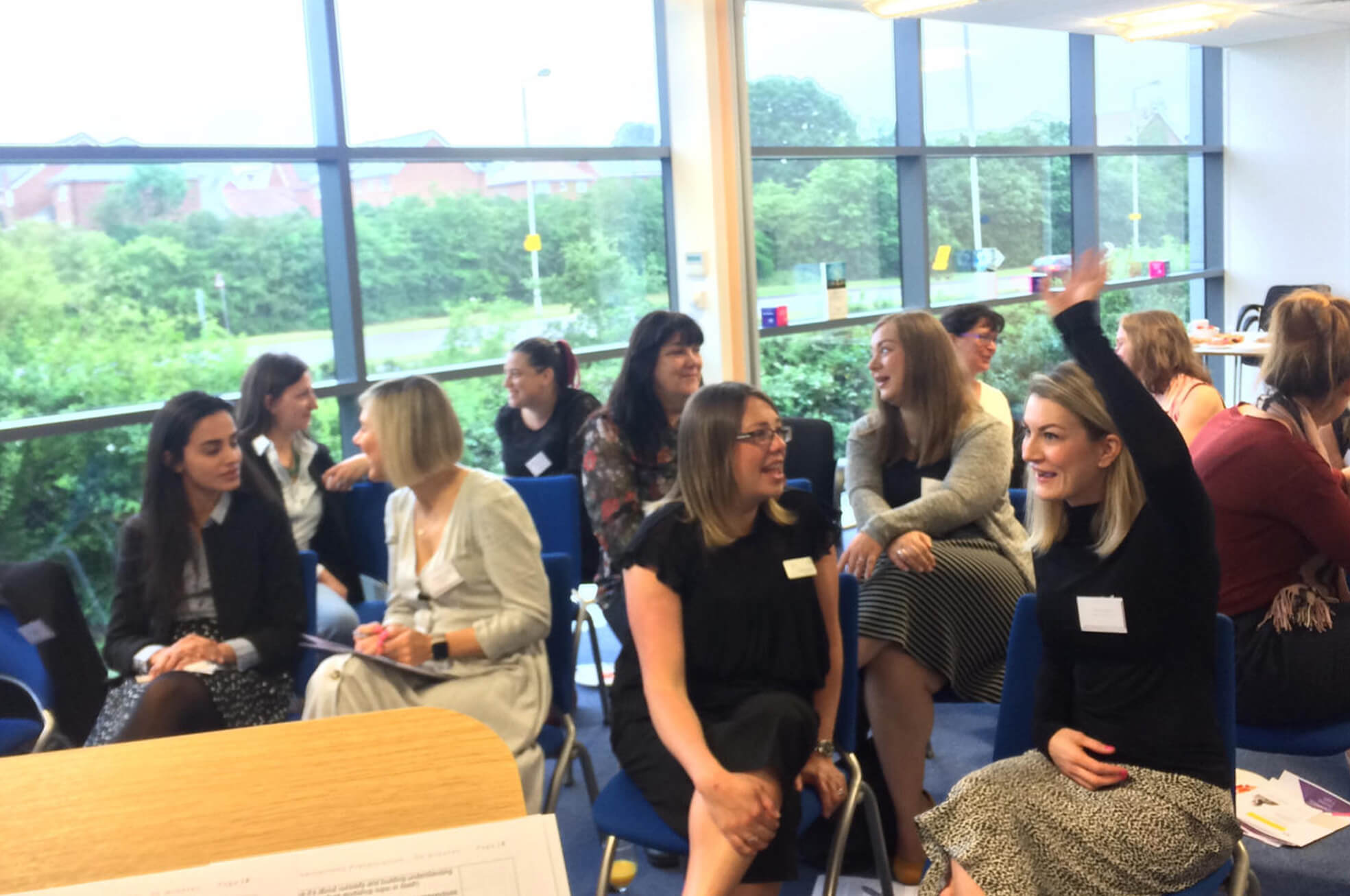 WHAT DELEGATES SAID
Laura Moughton
Sparkle HR
A great Women in HR, Recruitment and Coaching event today. Two great speakers discussing Brexit and also the art of having difficult conversations. It's always good to spend time with like-minded people. Thanks Paula Grizzard for another great event.
Stevie Mardy
Business Development Consultant at The Recruitment Specialists
Great Women In Business Network (WIBN) event today, very thought provoking talk from Jane Bytheway and great to make some new connections with like minded business women!
WOMEN IN FINANCE – RESPONSIBLE INVESTMENT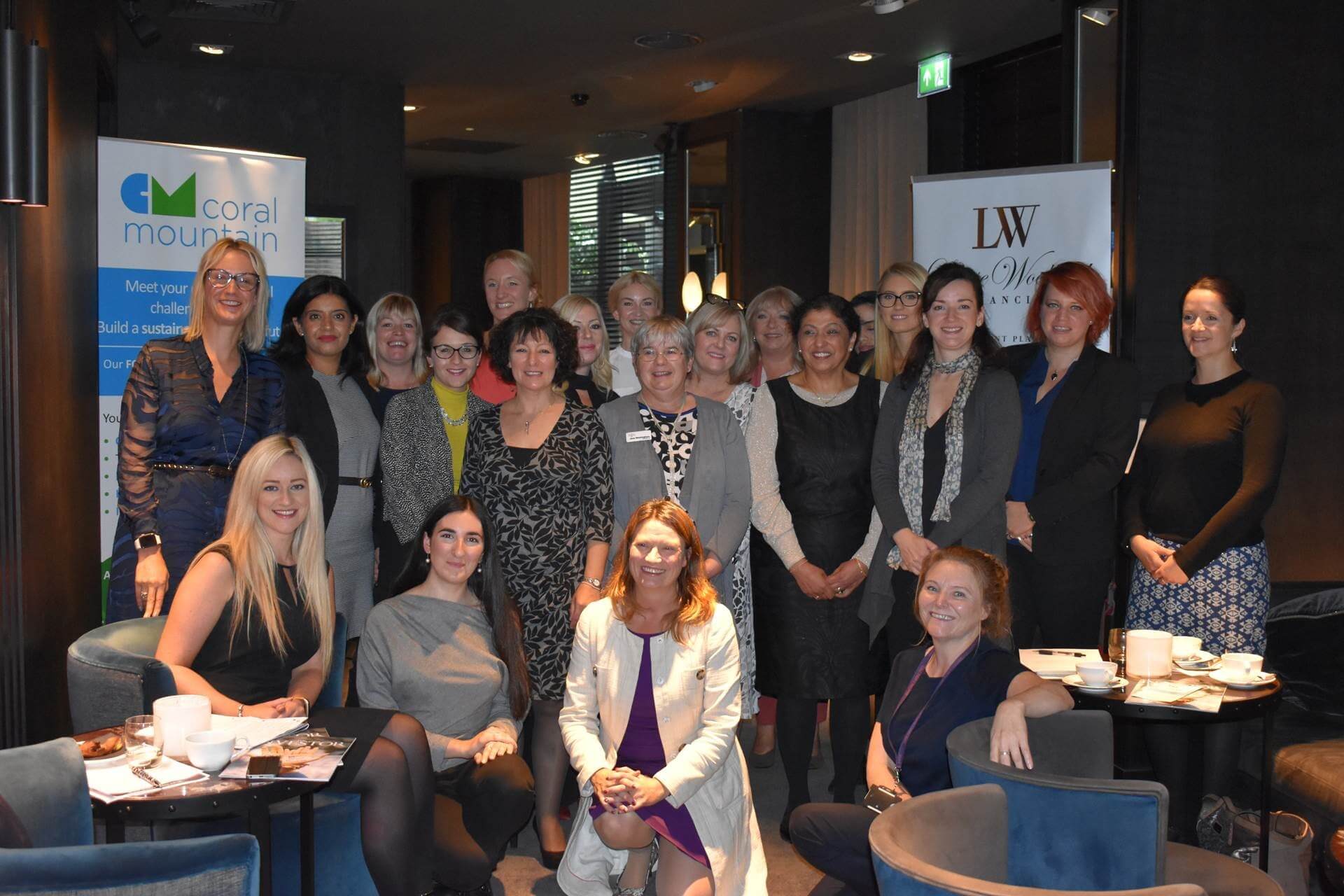 26.09.19 | ABOUT THIS EVENT
Making money and doing good: no longer an oxymoron 
Gone are the days when making money and doing good were mutually exclusive. Today it is possible to have a great investment return while making a positive contribution to society. Responsible Investment (RI) has been around for many years with activity sky-rocketing in the last few, with global assets of around £25 trillion now being managed to RI principles. Drivers underpinning both the interest and the investment case are strong, including changing consumer preference, technology, media and regulation. Rarely a day goes past when our headlines are not filled with sustainability challenges, be that climate change or plastics, as well as sustainability solutions, such as energy, automation and health technology. People are now recognising that their money can do so much more. 
Interest is coming from many directions. A recent Morgan Stanley study found that three quarters of private investors were interested in sustainable investing, especially amongst millennials. Female investors have also been leading the charge, a trend that has been going hand-in-hand with female financial independence. Today the world's largest asset manager, Blackrock, has announced its intention to turn into a global leader in sustainable and responsible investing, believing that the evidence has moved us from a 'why' to a 'why not' moment.
She Business invites you to our the latest event, sponsored by Louise Woollard Financial.  Come and hear from Emma Hunt, Head of Responsible Investing at St. James's Place Wealth Management, and Michelle Marks, Coral Mountain Sustainability Programmes for business.  Expect a great mix of "need to know", great refreshments and of course lots of networking. 
The event is open to all female leaders and businesses in the financial and associated sectors.
Format
9.00 Arrival & registration with refreshments
10.00 Welcome and presentations
11.00 Q&A
11.15 Networking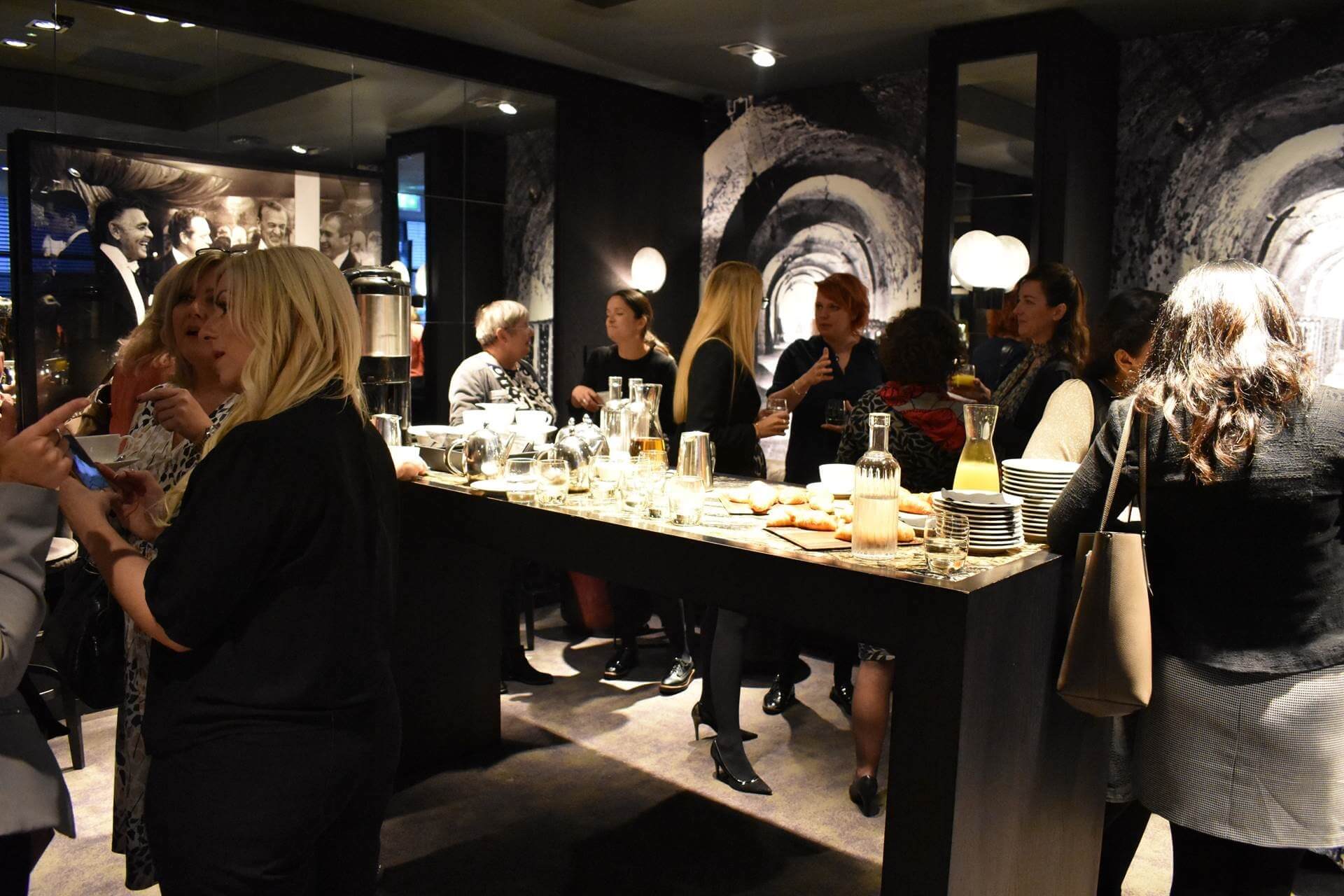 WHAT DELEGATES SAID
A very enlightening morning hearing about Responsible Investment at Dakota Hotel Leeds with WIBN – Women in Finance, hosted by Louise Woollard B.A. Hons APFS. Two very thought provoking presentations from Emma Hunt and Michelle Marks MCIM PIEMA -Thank You both. A great turnout and lovely to see everyone.
Thanks to Paula Grizzard Women In Business Network (WIBN) and sponsor Louise Woollard B.A. Hons APFS for yesterday's brilliant Women In Finance event on socially responsible investing. Blown away by the inspirational talks from Michelle Marks MCIM PIEMA and Emma Hunt. Frightening to consider we are currently using 1.8 times worth the planet's resources but brilliant to have an honest discussion on how businesses and organisations can create realistic and sustainable futures to make a dramatic change!
I had a great time at the Women In Finance event on Responsible Investments presented by Louise Woollard B.A. Hons APFS and Emma Hunt Very thought provoking and such a hot topic. It has caused me to reevaluate "doing my bit" and how I can encourage others to do the same. Also fabulous to see so many faces, as always.
ENQUIRE ABOUT UPCOMING EVENTS