Dorothy Hodgkinson, of Finding Perspectives, explores how we can make a positive social impact within our local communities, in the way we do business. What is it? Does it matter? What does it have to do with me and my business? How can I help communities in Yorkshire through my business?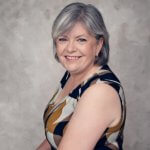 First things first – what is positive social impact?
It involves "ensuring a foundation of human dignity and opportunity, which is most pressing for underserved populations and those lacking essential resources or services … [and] must improve the conditions around the current situation"((www.socialimpact.umich.edu/about/what-is-social-impact/))
In real terms social impact might be;
taking food/drink to the homeless on the streets in your locality
opening your board room for a local charity to hold a fundraising event with your elite customers
encouraging your staff team to take part in a Dragonboat Race, sponsored for a chosen charity
providing marketing expertise to enhance how a charity promotes its services
Does social impact matter?
Social impact matters because we live in a world divided by inequality of income, of opportunity, and of resources.  Importantly, this is at both local and global levels.((Lost Connections: Johann Harri; The Spirit Level: Why Equality is Better for Everyone: Richard Wilkinson and Kate Pickett))
If we are concerned on a personal level to stem the tide of inequality and division, then positive social impact becomes very relevant.  Maybe you wish you could do something worthwhile in the face of so much negative media cover, but feel overwhelmed by the problems and have no idea how you can make any meaningful difference.
So, what does it have to do with me and my business? 
If social impact is "the effect of an activity on the social fabric of the community and wellbeing of the individuals and families"((http://www.businessdictionary.com/definition/social-impact.html)), then let's break this down into achievable activities for micro-businesses and SMEs to see what might be possible.  If you are wondering; how can I help communities in Yorkshire through my business then this could help.
Offering one day a quarter to a local charity as an opportunity to raise awareness of their service/fundraising through your business networks.
Provide resources such as marketing expertise, accounting skills, project development skills, etc to a charity/social enterprise.
Volunteer regular time to take part in community activities, connecting with those more vulnerable than yourself, building meaningful relationships and enhancing their experience of the world. An example being to volunteer mentoring with young people through charities such as The Island, York.((https://www.theislandyork.org/))
Offer one-off blocks of time with organisations like Pro-Development (UK) Ltd,((https://www.linkedin.com/in/michelle-mook-2300045/ ))or Business Volunteers,((https://www.linkedin.com/in/paul-corcoran-45571b2a/)) to engage in team strengthening activities which can be linked to supporting charities. For example, this could be something such as decorating their premises over a weekend.
Enter an existing sponsored walk/run, or create your own event in your locality ,having identified a charity which works in an area of significance to you.
What does all this do for your business?
It is well understood now that customers buy from people and their values, not just from a faceless business.  So, when considering whether, and then how, to embed social impact into your business, remember that customers are looking to see what your values are. Above all, this is to ensure how you run your business is in line with your core values. Certainly, there is an expectation that your activities, policies, attitudes, etc match up with these values.
Identifying and developing ways in which you embed your values into the way in which you run your business, can make a big difference to how you are seen by actual and potential customers.  For instance the attitude reflected in your policies and promotional literature, to the types of activities and products you engage with.
What do your values say about you?
How do you live out your values within and through your business?
Can you see ways in which you can incorporate more intentional positive social impact?
It would be great to hear from you about how you approach this.
Above all, Finding Perspectives is all about realising the benefits of different points of view, with an aspiration to help everyone to get the most out of their circumstances. Bringing years of experience as a manager, advocate, coordinator and trainer; Dorothy is able to help individuals, charities and SMEs capitalise on their circumstances, and reach their potential.